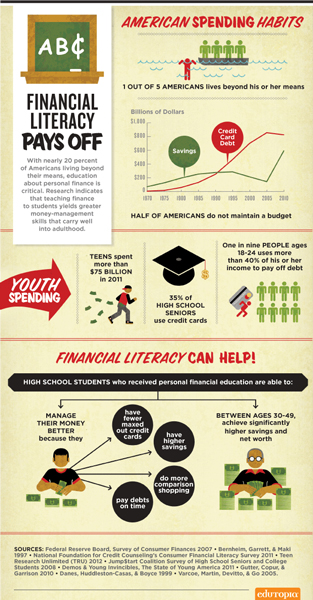 April is Financial Literacy Month. With nearly 20% of Americans living beyond their means, education about personal finance is critical.
Research indicates that teaching finance to students yields greater money-management skills that carry into adulthood.
This infographic from Edutopia makes a powerful statement about how essential early financial literacy is to later financial success.
For more information on financial literacy, check out our collection.