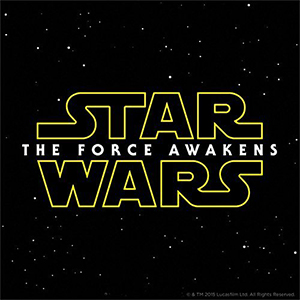 If you haven't seen The Force Awakens, don't worry: this post doesn't contain spoilers. What it contains is great news: you can listen to the soundtrack for free — and instantly — on Hoopla Digital.
Stream the soundtrack online or use the Hoopla app (get it at the App Store or at Google Play) and listen on any digital device, including your smartphone or tablet.
Need help? Stop in to a branch and get help from the tech gurus at Library Help Desk (hours and locations here). They'll help you install and set up the app. Before you know it, you be enjoying music from a galaxy far, far away.