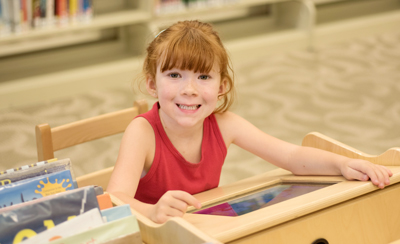 Thank you for having a library card and for recognizing the value that the Bucks County Free Library brings to this community. We are grateful to celebrate another successful year, and we look forward to seeing you in 2017!
Please consider supporting Bucks County Free Library with a tax-deductible donation. Visit www.buckslib.org/donate or call Michelle Wexler, Development Director, at (215) 348-0332 x1115 to make a gift. Thank you!
2016 in Review
The seven branches recorded more than 1,000,000 visits
Members downloaded more than 385,000 e-books
Patrons read 3,009,495 minutes during the Summer Reading Challenge
Volunteers logged nearly 10,000 hours
IT Staff hosted more than 8,000 Help Desk appointments
Cardholders checked our more than 2,250,000 materials
Penn's Little Village opened at the Langhorne Branch in July
To see more: Our Year in Review and A Season of Thanks & Giving.