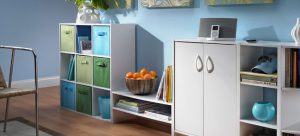 Joshua Becker, founder of Becoming Minimalist, says the idea of living a simplified, uncluttered life with less stuff sounds attractive to a lot of people – less to clean, less debt, less to organize, less stress, more money and energy for their greatest passions.
They may be ready to declutter, but some get tripped up by the next question … where in the world do I start? They quickly begin to feel anxious and overwhelmed, and all those good intentions soon evaporate.
Fortunately, the decluttering journey doesn't need to be as painful as some make it out to be. Consider this list of 10 creative ways to declutter your home or check out one of these books from our collection.