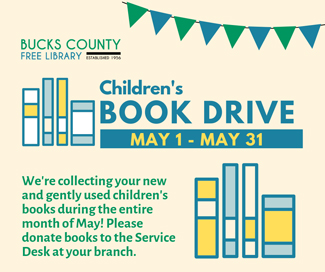 We're collecting children's books for prize awards during the month of May and need your help.
Please donate new and gently used children's books (preschool to 12th grade) to the Service Desk at your branch from May 1 to 31.
To see hours for your branch, visit our Locations page.
Thank you!