Summer Quest 2018 has come to an end, but it's not too late to see some of the fun we had!
Join us June 2019 for the next Summer Quest!
Still wishing it were summer? Download our reading logs and see if you can complete all the challenges!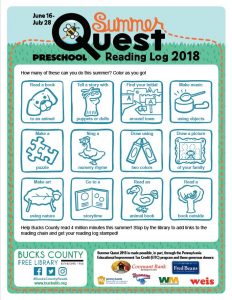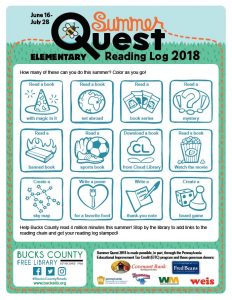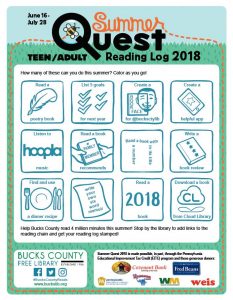 For even more fun, complete all of the Badge Squad challenges!
Summer Quest 2018 was made possible by…




If you would like information about becoming a sponsor for Summer Quest 2019, or if you would like information about the EITC program, please contact Michelle Wexler, Development Director, at (215) 348-0332 x1115 or wexlerm@buckslib.org