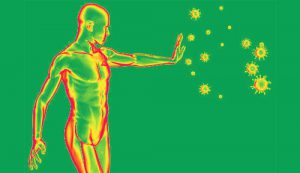 Your immune system is important. Very much like your own personal army, it guards your body against attacks from invaders like bacteria, fungi and viruses, defending against infections and several kinds of cancer.
And it's smart, too, often "remembering" certain infections so it's ready for them the next time they try to attack. But just like any other bodily system, your immune system can deteriorate if you don't treat it well. To keep it functioning at its peak performance, noted health educator Liza Barnes suggests following these six steps.
Looking for more information on health and wellness? Check out our collection.