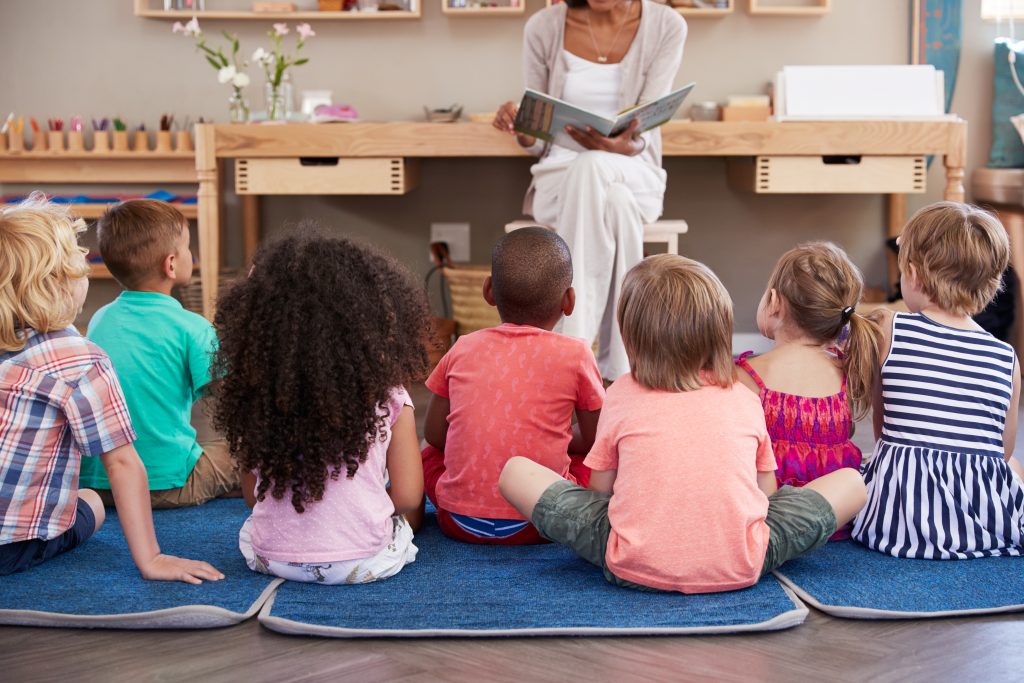 Teachers and daycare providers report that our library visits help children stay engaged, stay excited about books, and show signs of new learning.
Our visit to your classroom will incorporate reading, singing, talking, writing, and playing – the five practices of early literacy. We'll have a fun, energized storytime, and afterward each child will receive a goody bag to take home with them!
Before the visit, we'll send you our library card application through email. We ask that you send this home with your students before we visit. Then, when we get to your school, we'll have a library card for each child! We may ask that smaller classes be combined for the visit, so that we can reach as many children as possible.
Our teachers and students really enjoyed having someone come and read to them from the library. Parents were also thrilled to have the library cards provided to them.
This service is only available to daycare and preschool institutions at this time.
{"single_open":"true","transition_speed":"300"}