If you have a smartphone, you might rely on voice command apps like Siri and Google Now to make your life easier. Ok Google, text John to pick up pizza for dinner. Hey Siri, will I need an umbrella today?
But did you know that Google and Apple store your voice commands?
According to Apple, the company takes steps to ensure that the data is anonymized and only collects the Siri voice clips in order to improve Siri itself. Users can't delete their Siri data.
Google also says it keeps the information to improve its product, but Android users can delete the information by logging into their Google accounts and opening "Voice and Audio Activity."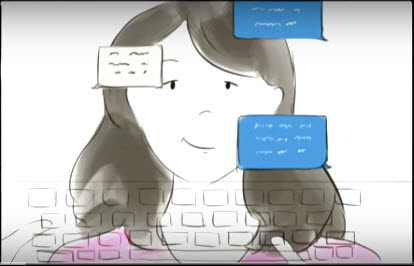 Your smartphone data is just one part of what makes up your digital footprint, which is "the stuff you leave behind as you use the Internet."
Even if you have privacy concerns, chances are you're not going to stop using your smartphone or stop browsing the Internet. You understand you're making a trade-off between convenience and privacy when using digital devices.
Besides, as the Internet Society notes, "it's not possible to have ZERO footprints, [but] the first steps toward reducing your digital footprint and managing your digital identity are not that hard."
On its website, the Internet Society offer easy tutorials to help you make sure that your digital footprint "paints an accurate picture of who you are," including helping you to understand social media default privacy settings and the information apps collect when you install them.
Visit the Internet Society to learn how to:
protect your reputation;
maintain your ability to decide where and how your personal information is shared;
prevent financial loss;
preserve your freedom.
Image: Internet Society