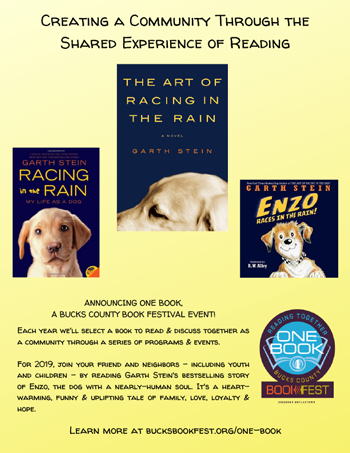 One Book Bucks is a new community reading event currently taking place in Bucks County. Each year, the One Book Bucks committee will select a book for the community to read and discuss together through a series of programs and events.
This year you can join your friends and neighbors — including younger readers and children — by reading "The Art of Racing in the Rain" by Garth Stein, the story of Enzo, the dog with a nearly-human soul.
The Art of Racing in the Rain is available in three distinct editions: the novel for adults, a young reader's edition and a picture book.
One Book Bucks events include a special movie event at the County Theater on October 10 and a panel discussion at Bucks County Book Fest on October 13. Learn more about One Book Bucks.