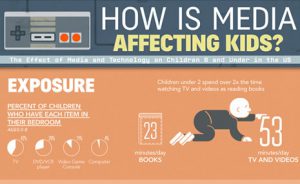 TV, iPads, computers, video games, cellphones: These technologies and activities play an important role in our daily lives, but many of us worry about the impact they have on our children.
Not only are we concerned with the amount of time children spend in front of a screen, we're also concerned about the content they absorb. Media literacy allows children – and families – to become more aware of both intended and unintended media messages. Children learn to create and think critically about these media messages. These skills allow children to take control of the media that surrounds them rather than letting it control them. Jennifer Ladner, co-founder of Screen Savvy Kids, offers these 10 reasons why media literacy should be on your radar.
Looking for more information on early learning and childhood development? Check out our collection.