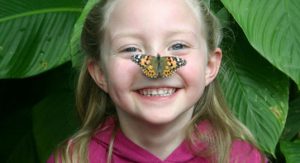 With studies showing that children spend from 36 to 44 hours a week with electronics, there's little time left for being outdoors. More and more kids' lives are too over-scheduled for free outdoor play.
When children spend most of their time indoors, they're missing out on everything the outdoors has to offer them. To begin with, says education consultant and author Rae Pica, the outdoors is the best place for young children to practice and master emerging physical skills and experience the pure joy of movement. It's also the place where they're likely to burn the most calories, which is absolutely necessary in the fight against obesity. Additionally, the outside light stimulates the pineal gland, which is the part of the brain that helps regulate the biological clock, is vital to the immune system, and simply makes us feel happier. Outside light triggers the synthesis of vitamin D. And a number of studies have demonstrated that it increases academic learning and productivity.
Looking for outdoor activities to do with your children? Check out these resources.