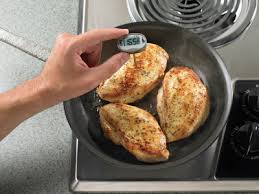 August is "Kids Eat Right Month." One in six people suffers from food poisoning each year, so follow these four tips from Beth Somishka, from the Bethlehem Health Bureau, to keep your food and your children safe this summer.
The first tip is one you might consider a "no brainer" — wash your hands, especially before eating. 
"Proper hand-washing can prevent nearly half of the cases of food poisoning, statistics show.
After you use the restroom, you wash your hands … but it's more than just that.
"Bacteria is everywhere," Somishka says. "We carry bacteria on our hair and on our faces, and that goes from our hands to our food. Even the simplest thing such as petting a dog can transfer bacteria."
More tips on helping your kids eat right can be found on EatRight.org.