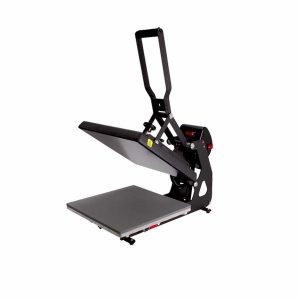 The Basics
The Maxx Press is a consumer friendly and easy to use heat press that is perfect for pressing iron on adhesives, girl scout badges, and fabric vinyl transfers onto any material. Easily change the temperature and timer to best fit your project needs.
What You'll Need
The heat press requires a transfer, a design, and a material to be pressed together. The library does not provide any of these materials. Please see the recommended materials lists for materials that are compatible with our equipment.
Station Reservations
Reservations are not required to use the heat press.
Keep in mind that use of the vinyl printer/cutter does require a reservation.