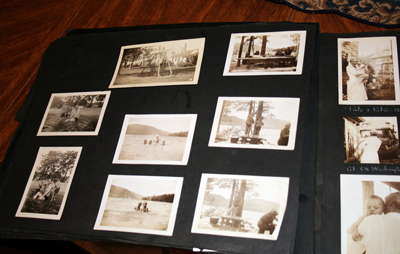 Looking to share cherished family memories online? Want to reduce clutter and make digital copies of images stored in old photo albums and scrapbooks before they deteriorate or are lost? 
Visit any Bucks County Free Library branch and use our free equipment to convert and save your images, videos, and documents to digital formats. Each branch has:
a slide/film/negative converter that converts 35 mm, 126 mm, 110 mm, and super 8 film, including color or black and white negatives or slides, to digital format;
a VHS to DVD converter that accommodates both VHS and DVD-Ws, translating them into a format viewable on current DVD players;
self-serve scanners you can use to scan and save images and documents to digital formats.
In addition, at our Doylestown District Center, you can use our DVD and CD duplicator to produce an exact duplicate of up to five simultaneous copies of a master DVD or CD.
We have easy-to-follow instructions available in each location, but if you're having difficulty, ask a staff member for assistance. Please bring a flash drive and SD card with you to save your converted files.