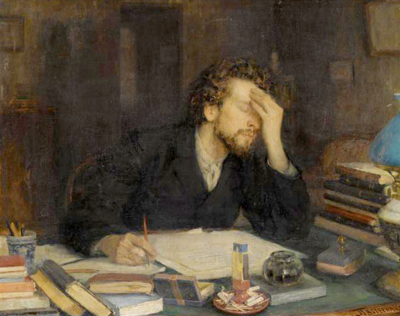 Whether you're participating in NaNoWriMo (National Novel Writing Month) or writing at your own pace, writing is a solitary and, at times, difficult endeavor. Sometimes you need guidance, sometimes you need inspiration, and sometimes you actually finish what you were working on, and need to navigate the mysterious world of publishing.
We can help. Here is list of resources to aid you on your literary quest; all are available in our catalog. The list includes books on writing fiction, fantasy, and science fiction, creating imaginary worlds, penning personal essays, revising and editing your work, and submitting your work for publication.
This is just a sampling of what we have — come in or check our online catalog for more, and check Zinio to download your favorite writing magazines.
Writing Fiction
The Complete Handbook of Novel Writing: Everything You Need to Know About Creating & Selling Your Work by Writers Digest Books
Beyond the First Draft: The Art of Fiction by John Casey
Now Write! Science Fiction, Fantasy and Horror: Speculative Genre Exercises from Today's Best Writers and Teachers edited by Laurie Lamson
Wonderbook: The Illustrated Guide to Creating Imaginative Fiction by Jeff VanderMeer
The Art of Character: Creating Memorable Characters for Fiction, Film, and TV by David Corbett
Steering the Craft: A Twenty-first-century Guide to Sailing the Sea of Story by Ursula K. Le Guin (book and e-book)
Writing Creative Nonfiction
Dear Mister Essay Writer Guy: Advice and Confessions on Writing, Love, and Cannibals by Dinty Moore
Your Life is a Book: How to Craft & Publish Your Memoir by Brenda Peterson
To Show and to Tell: The Craft of Literary Nonfiction by Phillip Lopate
You Can't Make This Stuff Up: The Complete Guide to Writing Creative Nonfiction-from Memoir to Literary Journalism and Everything in Between by Lee Gutkind (book and e-book)
Inspiration
The True Secret of Writing: Connecting Life with Language by Natalie Goldberg
On Writing by Charles Bukowski
The Born Frees: Writing with the Girls of Gugulethu by Kimberly Burge
How to Write Short: Word Craft for Fast Times by Roy Peter Clark (book and e-book)
Writing with Emotion, Tension & Conflict by Cheryl St. John
Still Writing: The Pleasures and Perils of a Creative Life by Dani Shapiro
Publishing and Selling Your Book
Revision and Self-editing for Publication: Techniques for Transforming Your First Draft into a Novel That Sells by James Scott Bell
Celebrity Authors' Secrets: The World's Greatest Living Authors Reveal How They Sell Millions of Books by Stephanie J. Hale
2016 Writer's Market: The Most Trusted Guide to Getting Published edited by Robert Lee Brewer
Novel & Short Story Writer's Market 2016: The Most Trusted Guide to Getting Published edited by Rachel Randall
Children's Writer's & Illustrator's Market 2016: The Most Trusted Guide to Getting Published edited by Chuck Sambuchino
Get a Literary Agent: The Complete Guide to Securing Representation for Your Work edited by Chuck Sambuchino
Poet's Market 2016: The Most Trusted Guide for Publishing Poetry edited by Robert Lee Brewer
Literary Market Place 2016: The Directory of the American Book Publishing Industry with Industry Indexes compiled by Karen Hallard (editor), Mitra Purkayastha (editor),  and Vivian Sposobiec (editor)
Writing Advice from Professors (The Great Courses)
Writing Creative Nonfiction by Tilar J. Mazzeo (videorecording)
Writing Creative Nonfiction by Tilar J. Mazzeo (audiobook)
Writing Great Fiction: Storytelling Tips and Techniques by James Hynes (audiobook)
Not a Book, But Great Inspiration
Story Spinner created by Bonnie Neubauer (several of these are available to check out from the Levittown and Quakertown branch libraries). This hand held story spinner will give you a starting phrase, a setting, and words to include in your story. Check one out from the library or use the free online version at: http://bonnieneubauer.com/storyspinner.shtml.