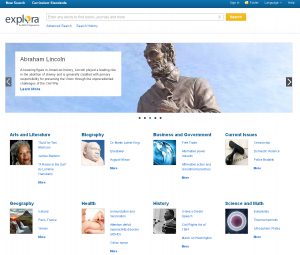 Looking for information to help your elementary, middle, or high school student with a research project? Try one of these resources, now available through the Bucks County Library System:
Explora Elementary Student Research
Explora Middle School Student Research
Explora Public Library Search
These resources offer simple searches of the most comprehensive collection of full-text reference databases for students, yielding articles, essays, and primary source materials. You can access Explora's search interfaces from our e-library page.
Explora Student Research and Public Library Search replace Searchasaurus and Kid's Search, which have been discontinued.